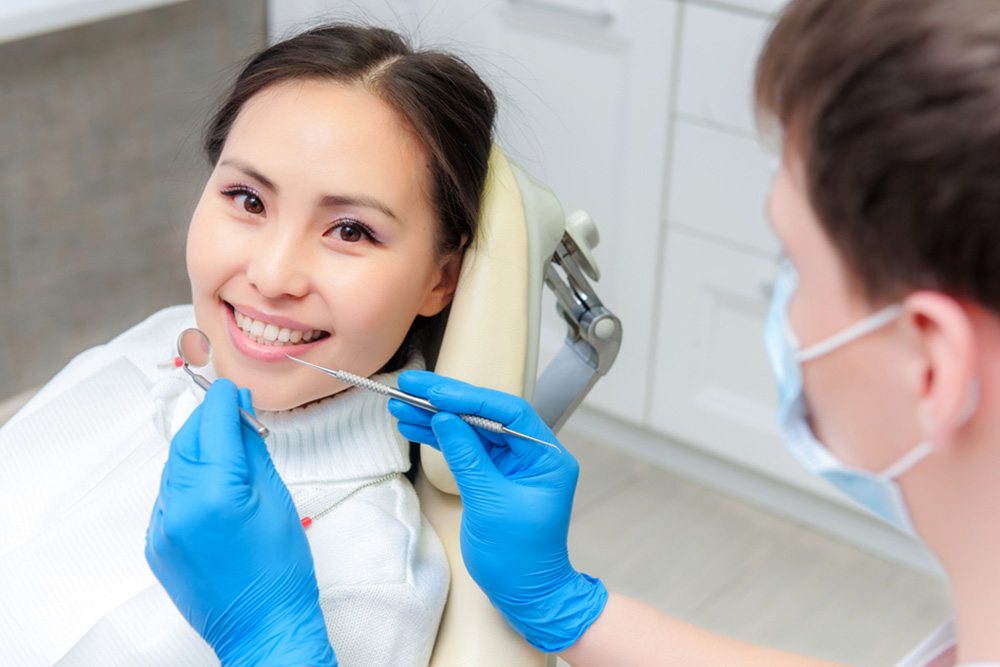 <script src="//fast.wistia.com/embed/medias/3jn013rqga.jsonp" async></script><!-- [et_pb_line_break_holder] --><script src="//fast.wistia.com/assets/external/E-v1.js" async></script><!-- [et_pb_line_break_holder] --><div class="wistia_embed wistia_async_3jn013rqga" style="height:349px;" > </div>
Preventative Hygiene Services
Did you know that the primary cause of adult tooth loss is due to gum (periodontal) disease? When plaque and bacteria invade the areas surrounding our teeth, the gums and bone tissue gradually detach and resorb, leaving teeth mobile. Fortunately, with good home care and routine preventative appointments, most people have the opportunity to keep their natural teeth for life.
How Often Should I See My Hygienist?
For our healthy patients, we typically recommend scheduling a preventative cleaning about every six months. Individuals recovering from periodontal disease may need to be seen more frequently. During these visits, Dr. Brown and his hygiene team deliver essential services such as:
Preventative cleaning and removal of calcified bacteria (tartar)
Polishing away surface stains
Screening for signs of tissue detachment or disease
Protective dental sealants to block out decay
Fluoride treatments to prevent caries or sensitivity
Diagnostic digital x-rays to screen for underlying problems
Screening for signs of precancerous or pathological tissues
Tailored Care for Your Smile
As part of your checkup, our hygiene team will work with you to find the best methods and tools to keep your smile healthy. This may include techniques to clean around an implant-supported bridge, or simply reviewing your dietary habits as they relate back to your dental health. We're here to help you succeed in having healthy teeth.
Screening Earlier for Oral Disease
The old saying, "an ounce of prevention is worth a pound of cure" is especially true when it comes to your smile. When we are able to routinely examine your teeth, irregularities or areas of decay can be addressed as early as possible. Not only does this help to keep the cost of your care down over time, it also reduces the extent of treatment that is necessary in the future.
If it's been several years since your last cleaning, you may have noticed a larger amount of build-up or symptoms of periodontitis throughout your mouth. It may be that a preventative cleaning should be delayed until periodontal therapy has taken place. Dr. Brown is happy to assess your current situation and answer any questions that you may have about your oral health.